The inaugural edition of The Paypers' Embedded Finance and Banking-as-a-Service Report 2023 covers essential business models and key players in the Embedded Finance and BaaS ecosystem. It also highlights the latest trends, technologies, and real-world examples illustrating how Embedded Finance is revolutionizing various industries. Download the full Embedded Finance and Banking-as-a-Service Report 2023 at The Paypers here.
The Paypers sat down with Erik Howell, Partner at Flagship Advisory Partners, to discover relevant use cases for Embedded Finance, how banks can leverage it, and more.
There have been multiple interpretations of Embedded Finance, which suggests that it can hold varying meanings depending on the individual. To ensure a clear understanding from the onset, could you kindly provide us with your definition of Embedded Finance?
Embedded Finance involves implementing (as seamlessly as possible) fintech services into non-financial use cases, which in turn makes these use cases better and more lucrative. The concept of Embedded Finance is far from new; what is different today is the prevalence of software in several verticals, which provides a strong platform for allowing a fintech service to be frictionlessly embedded within a broader use case. We summarize client types and product domains in the table below.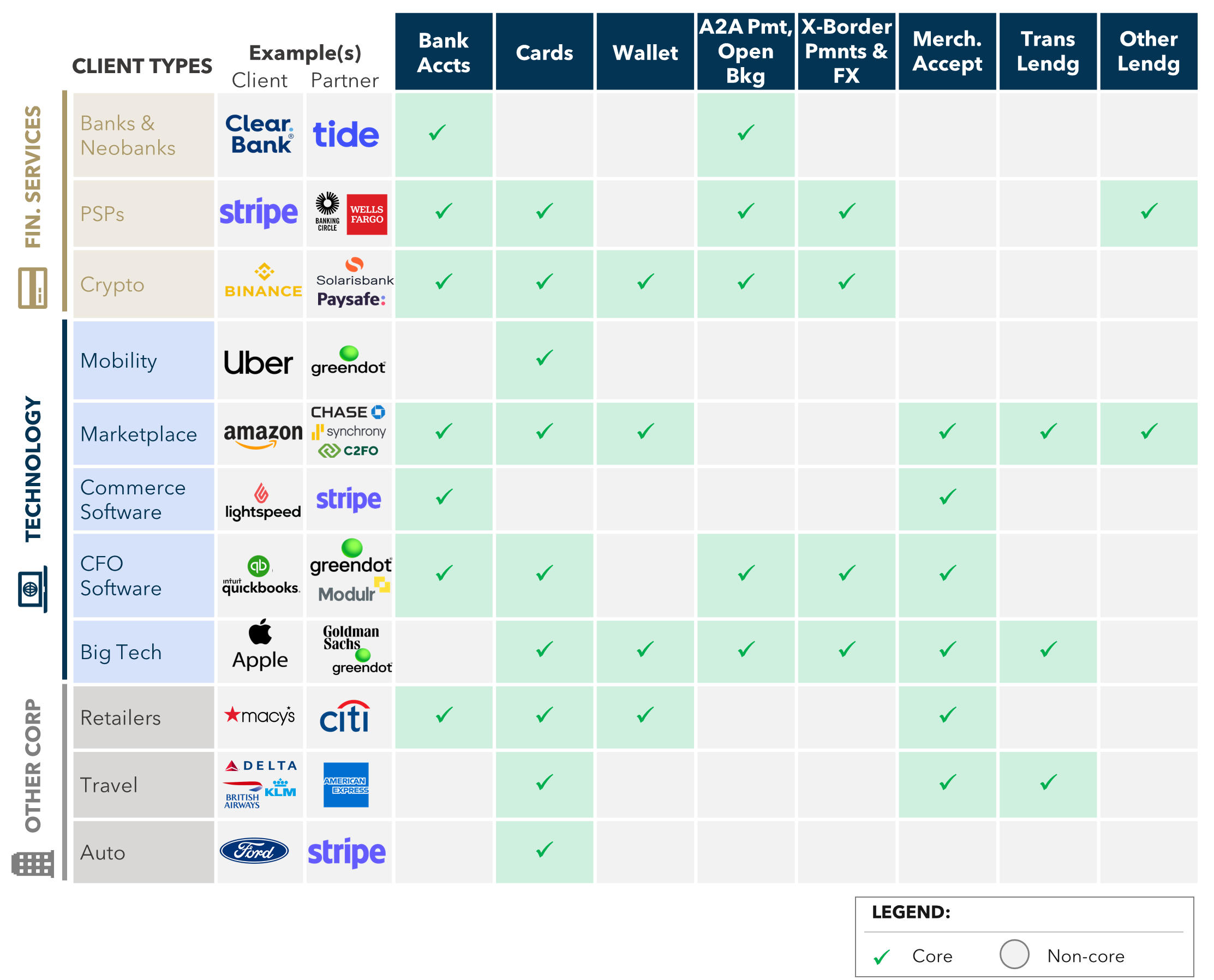 Source: Flagship Advisory Partners, February 2023
How can we differentiate between Banking-as-a-Service and Embedded Finance? We are curious about the nuances that set them apart. Could you clarify the distinction between these two concepts and how they relate to each other? We're particularly interested in hearing your definitions and insights on the topic.
Banking-as-a-Service is one of several business models that provide Embedded Finance (others include embedding payments acceptance into software, Open Banking enablers, Cards-as-a-Service, Payments-as-a-Service, etc.). The BaaS business model provides a bundle of licencing, payments, banking, and other fintech services, historically to other fintechs (e.g., neobanks) but are now targeting corporate customers. Embedded Finance is a much broader concept that includes many other business models.
"Embedded Finance is far from new, but current software allows fintech services to be frictionlessly embedded within a broader use case."
What are some real-life use cases of Embedded Finance that we observe in our daily lives? Please provide some examples.
The most common Embedded Finance use cases focus on commerce enablement, for example, frictionless shopping (e.g., Amazon) or frictionless mobility (e.g., Uber). Other common use cases involve retailers and corporates promoting co-branded cards and/or offering end customers financing options (both of which have existed in less technically sophisticated forms for many years). We summarise key Embedded Finance client types and use in the chart cases below.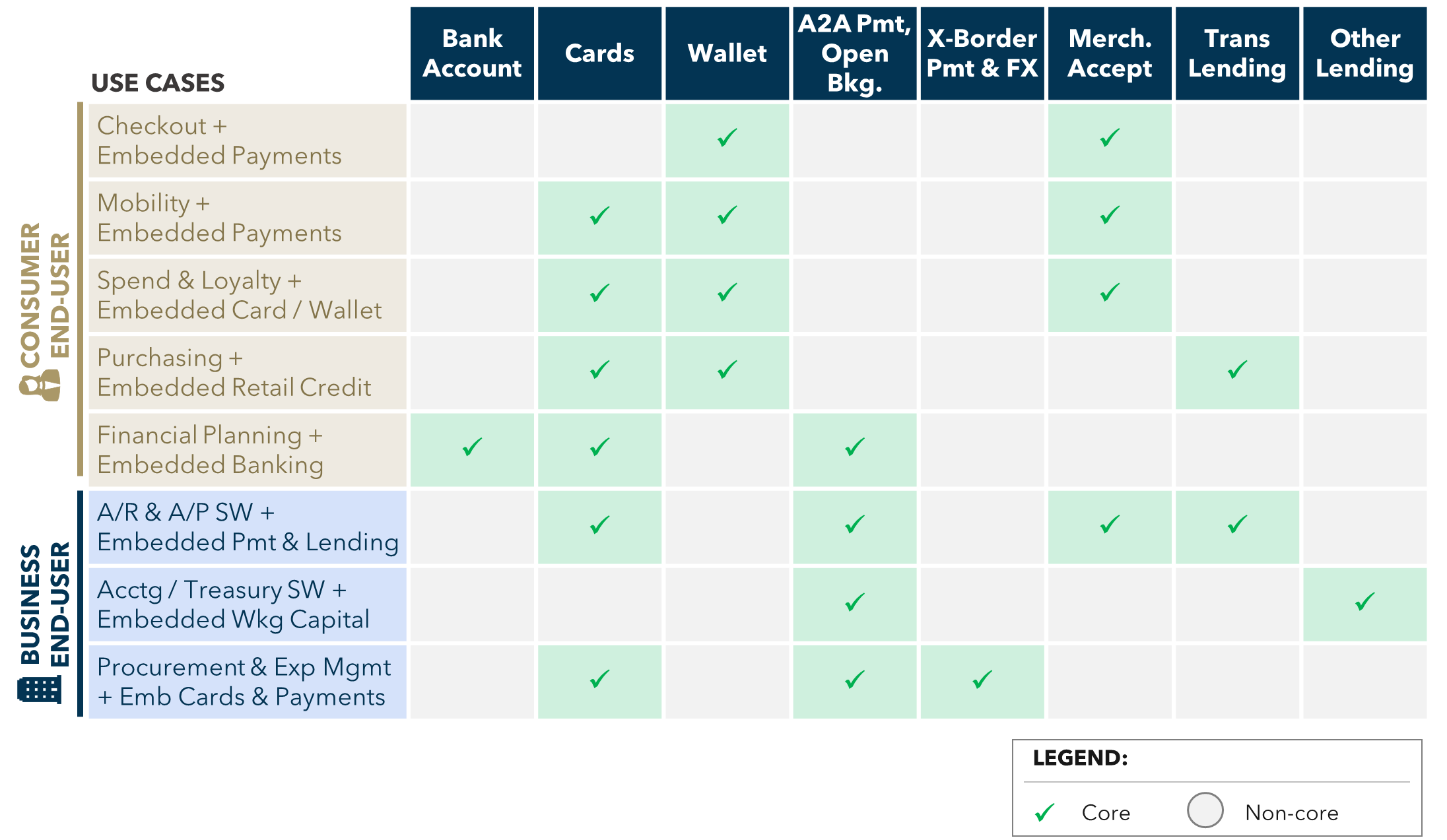 Source: Flagship Advisory Partners, February 2023
Could you describe the categorization/value chain in Embedded Finance? What is the role of each participant?
The key roles in Embedded Finance are end users, clients (e.g., a non-fintech), and suppliers of Embedded Finance. Key value chain elements are licensing, products (inclusive of technology), integration into the client (typically via APIs from the supplier's integration layer), and supporting services and back-office processes.
What opportunities exist for banks in this space?
Key opportunities for banks are (1) to become a direct provider of Embedded Finance via a BaaS business model (e.g., Starling Bank), (2) partner with a broad-based BaaS provider (e.g., NatWest with Vodeno), (3) be the balance sheet provider for Embedded Finance service providers, (4) utilize an Embedded Finance service provider as a vendor to fill out the bank's own product suite, or (5) enable an Embedded Finance service provider to cross-market to the bank's customer base.
What are the myriad of business models visible in the Embedded Finance market?
We summarise 11 key business models in the chart below: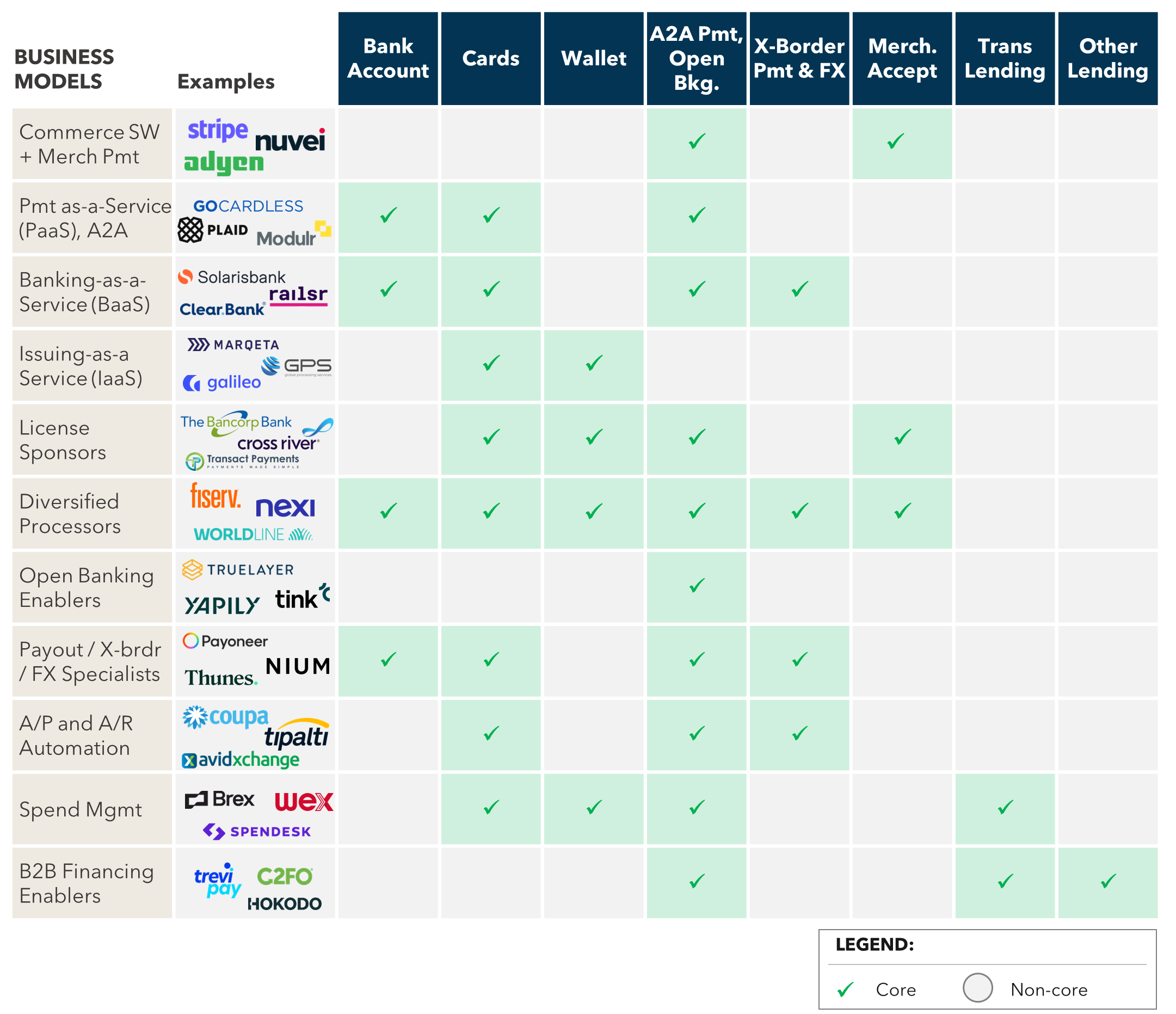 Source: Flagship Advisory Partners, February 2023
What actions can regulators implement to promote market expansion and guarantee ethical and reasonable practices in the Embedded Finance industry?
Regulators typically play a critical role in creating the statutory and regulatory framework for Embedded Finance to thrive. Regulators can widen their scope to promote standardisation of the enabling technology required (as they appear to be doing with the European Commission's proposal for PSD3). A case in point is the UK FCA's active role in establishing the regulatory and technical framework for Open Banking/Finance which has leapfrogged the UK as the leading European country in Open Banking adoption. Regulators can also play a role in creating a universal framework for Embedded Finance, reinforcing measures for fraud prevention, data protection, data sharing and liability shifts. Such a framework protects participating entities and allows for increased innovation in Embedded Finance use cases.
Please do not hesitate to contact Erik Howell at Erik@FlagshipAP.com with comments or questions.